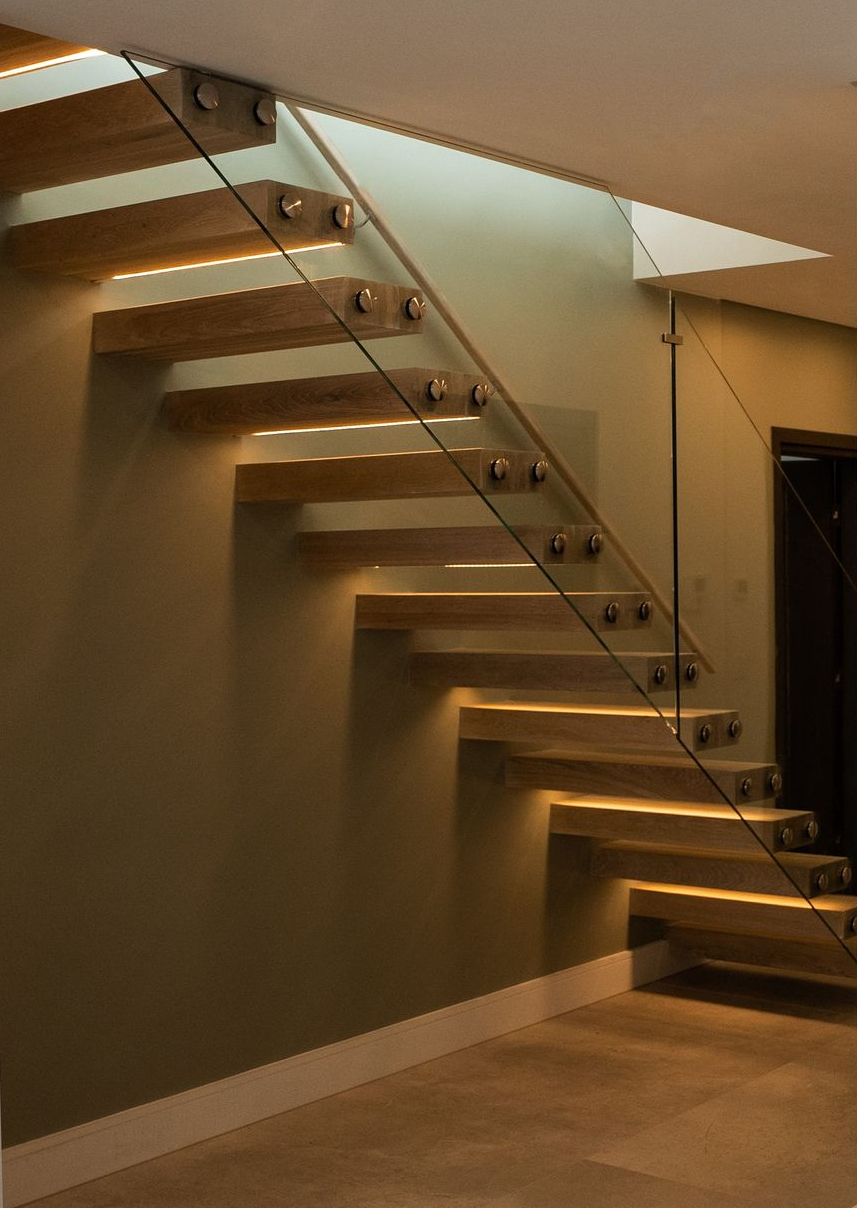 Experience the elegant interplay of art and architecture with Ovoms' cantilever staircases. These stunning staircases effortlessly embody the perfect blend of form and function, transforming any space into an architectural masterpiece.
A cantilever staircase, often referred to as a floating staircase, is an innovative design where each tread is fixed only at one end, providing the illusion of floating steps. This eye-catching design, where each step seems to levitate in mid-air, brings a sense of lightness and space to your interiors, creating a striking focal point that commands attention.
At Ovoms, we take pride in being one of the UK's leading staircase manufacturers, specialising in designing, fabricating, and installing superior quality cantilever staircases. Our staircases aren't just built to the highest standards of structural integrity, but also designed with a keen eye for aesthetic detail. Each staircase we create is a unique blend of your personal style and our architectural expertise, resulting in a piece that's both visually stunning and perfectly suited to your space.
We understand that every space is unique and requires a tailored approach. Whether it's for a chic city loft, a sprawling suburban home, or an ultra-modern office space, our cantilever staircases provide a bespoke solution that adds a touch of elegance and sophistication.
Our team of professionals brings a wealth of knowledge and experience to every project. We are with you every step of the way, from the initial site survey and design phase to the fabrication and installation of your staircase, ensuring a seamless and stress-free process.
Embrace the seamless integration of architectural elegance and innovative design with Ovoms' cantilever staircases. As a testament to our mastery of this art, each cantilever staircase we craft is more than a functional feature — it's a work of art that elevates your space to new heights of luxury.


Merging Innovation with Elegance
Ovoms' cantilever staircases are not just functional structures; they serve as the focal point that sets the tone for the rest of your space. A beautiful balance of structural strength and sleek aesthetics, these staircases offer an extraordinary design that adds to the perception of openness and uncluttered space.
Master Craftsmanship at its Finest
Our team at Ovoms combines seasoned craftsmanship with innovative design principles. We use a range of materials from superior hardwoods to sleek metals and stunning glass, creating cantilever staircases that resonate with your personal style and blend seamlessly with your décor. Each tread is meticulously crafted and securely mounted into the wall, giving an illusion of floating steps while offering robust stability.
Bespoke Designs Tailored to You
We understand that every space has its own unique needs and aesthetic. That's why we offer a comprehensive selection of bespoke designs. From the type of material used to the finish and balustrade design, every detail is customisable, ensuring your cantilever staircase perfectly complements your space.
Designed for Durability
Despite their ethereal appearance, our cantilever staircases are designed with the utmost attention to durability and structural stability. Our designs are not just about aesthetics; we ensure they meet the highest safety standards without compromising on the overall visual appeal.
The Ovoms Experience
At Ovoms, we offer an end-to-end service, beginning with a comprehensive site survey. We collaborate closely with you throughout the design process, taking into account your preferences, the architectural style of your property, and safety regulations. Our expert team then fabricates your bespoke staircase in our state-of-the-art facility before ensuring a seamless installation process at your premises.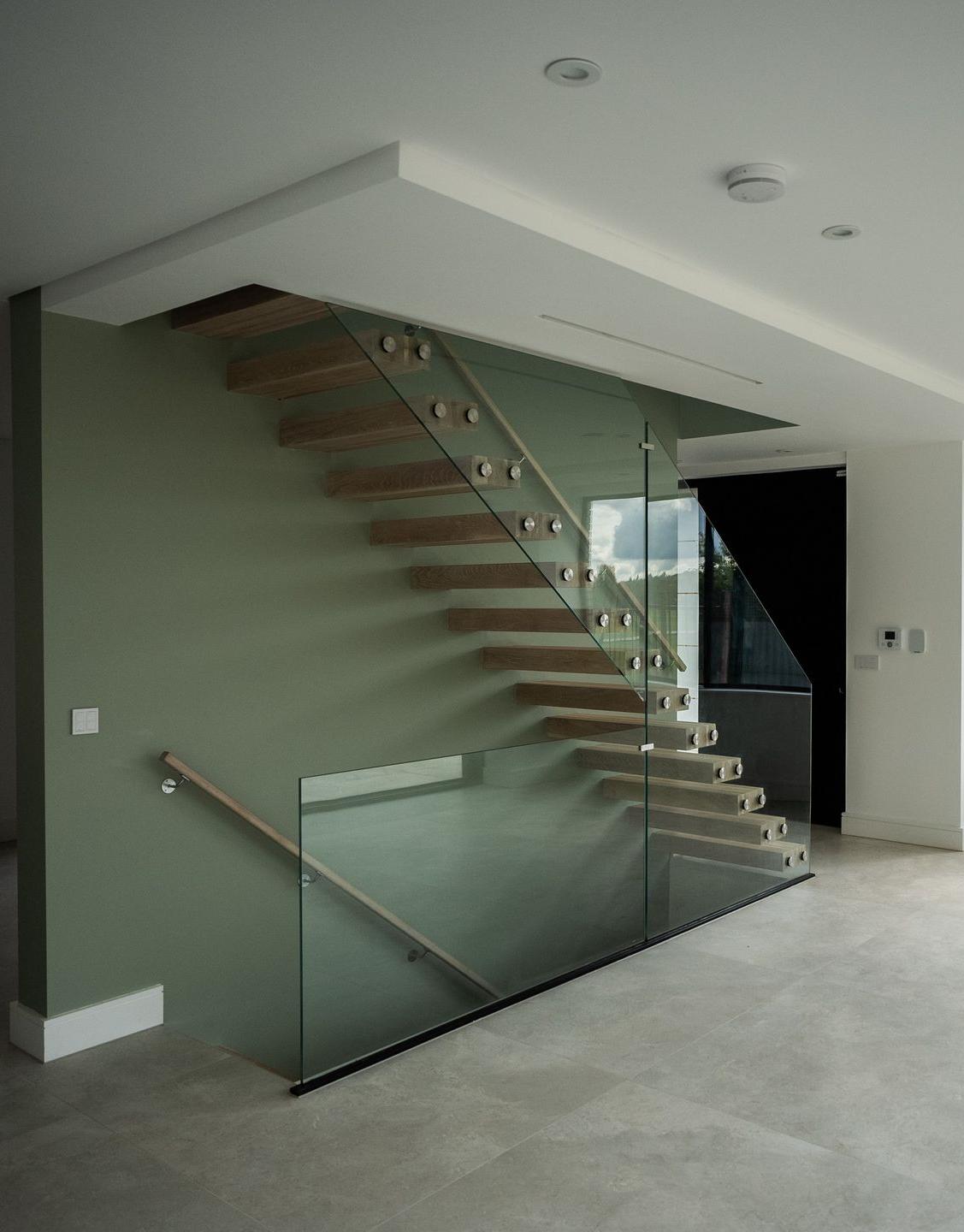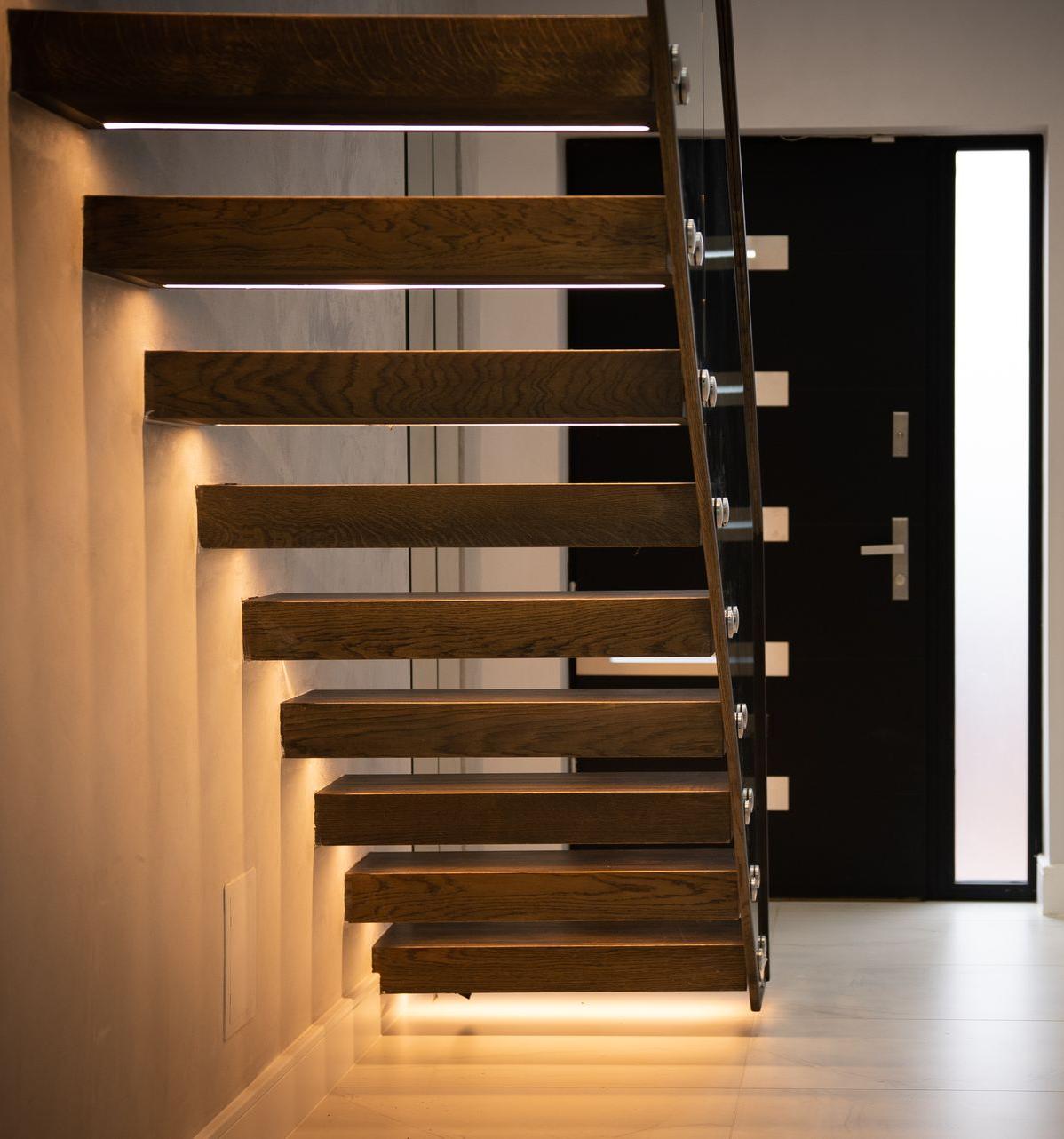 Explore the Many Possibilities with Ovoms
While we take immense pride in our cantilever staircases, we also specialise in a wide range of other architectural marvels. Explore our Floating Staircases, Central Spine Staircases, Zigzag Staircases, and Closed Treads Staircases, each exuding its own unique charm and structural brilliance.
Our staircases are more than just functional components — they are an opportunity to redefine your space and add a touch of luxury. With prices starting as low as £5,999, your dream staircase is just a few clicks away.
We invite you to shop from the comfort of your own home with our user-friendly online shop. Choose your preferred staircase model, customise it to your liking, and leave the rest to us. We ensure a secure online payment system and a hassle-free shopping experience.
As a UK-based company, we are proud to offer our services across the country. Whether you're in bustling London, historic Edinburgh, charming York, vibrant Liverpool, picturesque Bath, dynamic Manchester, beautiful Oxford, majestic Cardiff, or any of the countless other cities including Belfast, Bristol, Cambridge, Coventry, Derby, Exeter, Glasgow, Hull, Leeds, Leicester, Newcastle, Norwich, Sheffield, Southampton, and Wolverhampton — we're here to serve you. These are just a few examples, and we cover many more locations across the UK.
At Ovoms, we're not just building staircases; we're creating architectural statements that echo your personal style. Join us in reimagining the art of staircase design and take the first step towards transforming your interiors today.