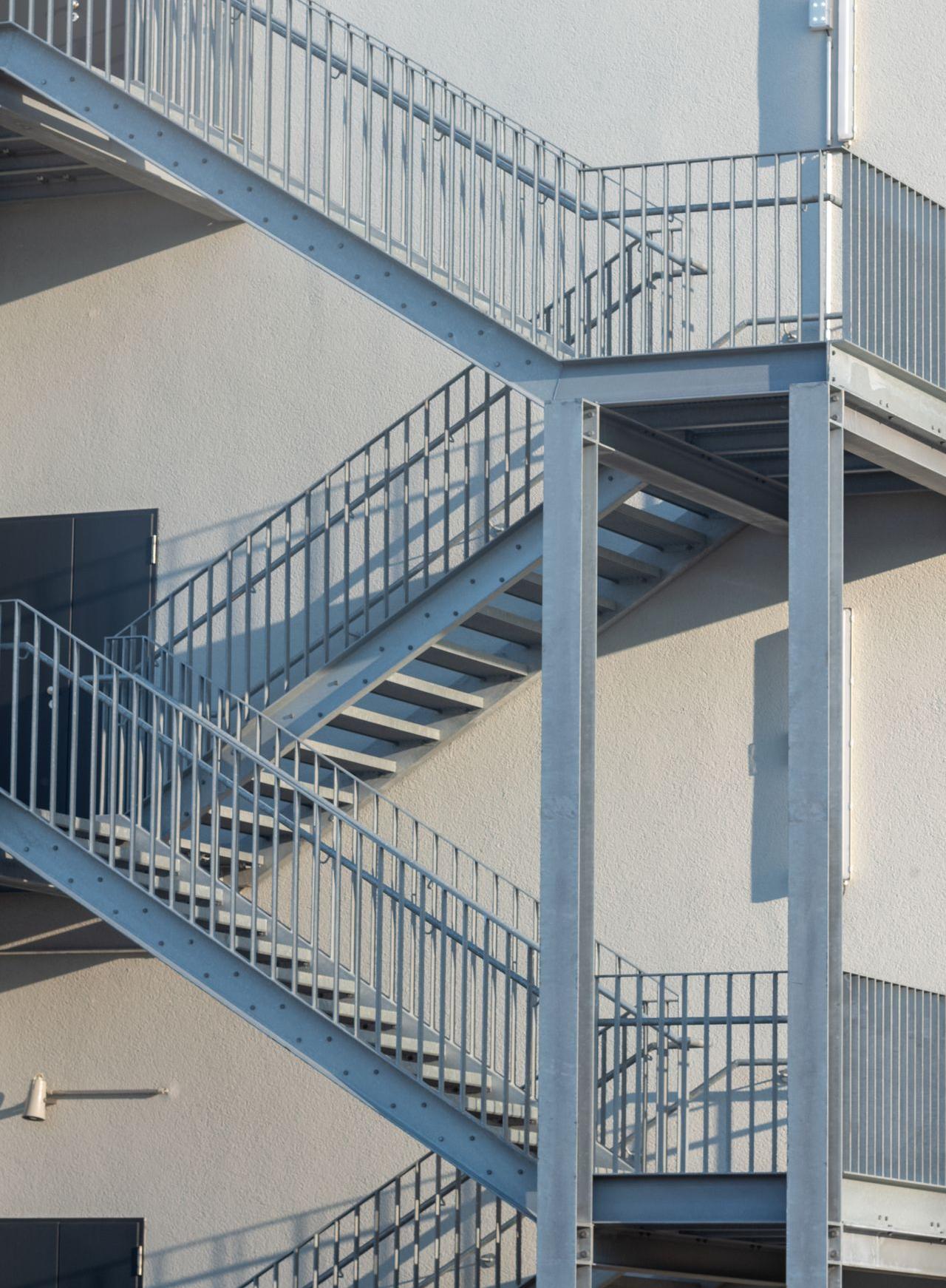 Embrace the allure of outdoor living with OVOMS' premium range of external staircases, a harmonious blend of design, functionality, and durability. As a leading staircase design and installation company in the UK, OVOMS brings you a collection of external staircases that not only add aesthetic appeal to your outdoor space but also ensure long-lasting performance in the face of the elements.
An external staircase, aside from its practical application, is a structural element that can enhance your home's facade or your commercial property's exterior. They are constructed to endure the UK's diverse weather conditions, making them a versatile solution for connecting outdoor spaces or providing emergency exits. These staircases offer an opportunity to create striking visual impressions and turn functional areas into focal points.
Employing a host of staircase design keywords like 'durable', 'weather-resistant', 'bespoke design', and 'outdoor safety', we ensure our external staircases are not just practical installations, but also augment the aesthetic value of your property. So, whether you're looking for a simple fire escape for your commercial building or a grand spiral staircase for your garden, OVOMS is your trusted partner for crafting the perfect external staircase tailored to your needs.
As one of the leading providers of external staircases in the UK, OVOMS offers an extensive range of designs that are as practical as they are beautiful. Our external staircases serve multiple purposes, acting as statement pieces that elevate the look of your property, while providing a functional outdoor access point that withstands all weather conditions.
Crafted meticulously by our skilled team, these staircases are designed to be robust, durable and weather-resistant. We utilise high-quality materials such as galvanised steel, stainless steel, wood, or a combination thereof, depending on your specific requirements and aesthetic preferences. Each staircase is treated with the utmost care to resist the harshest of climates, ensuring a product that is not just visually stunning but also incredibly long-lasting.
Moreover, safety is one of our top priorities. Our external staircases are designed in compliance with UK building regulations, ensuring secure access and egress points, along with reliable, non-slip surfaces. For commercial properties, these staircases serve as perfect solutions for fire escapes or access to different levels, all while seamlessly blending with the architectural style of the building.
Bespoke design is at the heart of what we do at OVOMS. Each staircase is uniquely tailored to fit your space and complement your exterior decor. From simple straight designs to grand spiral layouts, our external staircases are shaped to suit your specific needs, making your outdoor space more accessible and visually appealing.
Our dedicated team provides an end-to-end service, starting from a thorough site survey to understand your requirements, moving to the design phase where we turn your vision into reality, then onto fabrication and finally, installation. With OVOMS, creating your ideal external staircase is a seamless journey, all aimed at enhancing the value and functionality of your property.
Discover the Outstanding Features of OVOMS External Staircases


Customised Designs: At OVOMS, we believe in uniqueness and creativity. Therefore, each of our external staircases is bespoke, tailored to fit your property, complement its architecture, and cater to your aesthetic preferences.



Durable & Weather-Resistant: Crafted using high-quality materials like galvanised steel, stainless steel, and wood, our external staircases withstand all weather conditions. Each unit undergoes rigorous quality checks to ensure longevity, robustness, and resilience.



Safety Compliant: All our external staircases adhere strictly to UK building regulations, featuring secure access points and reliable, non-slip surfaces. For commercial properties, they also serve as ideal solutions for fire escapes, demonstrating our commitment to safety.



End-to-End Service: We provide a comprehensive service, from initial site survey and design to fabrication and installation. Our dedicated team ensures a smooth and hassle-free process, ensuring your complete satisfaction every step of the way.

Portfolio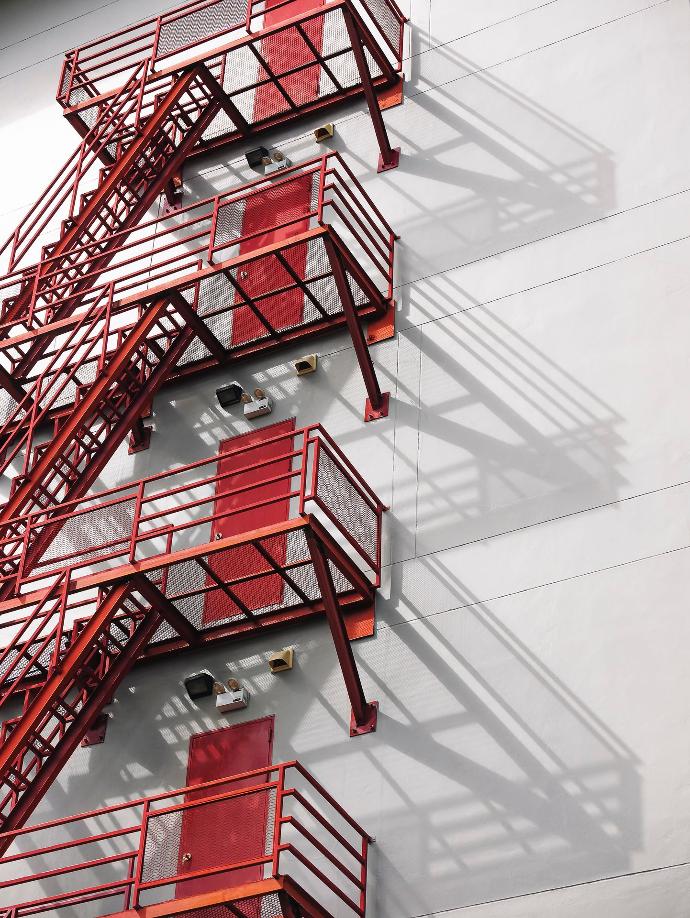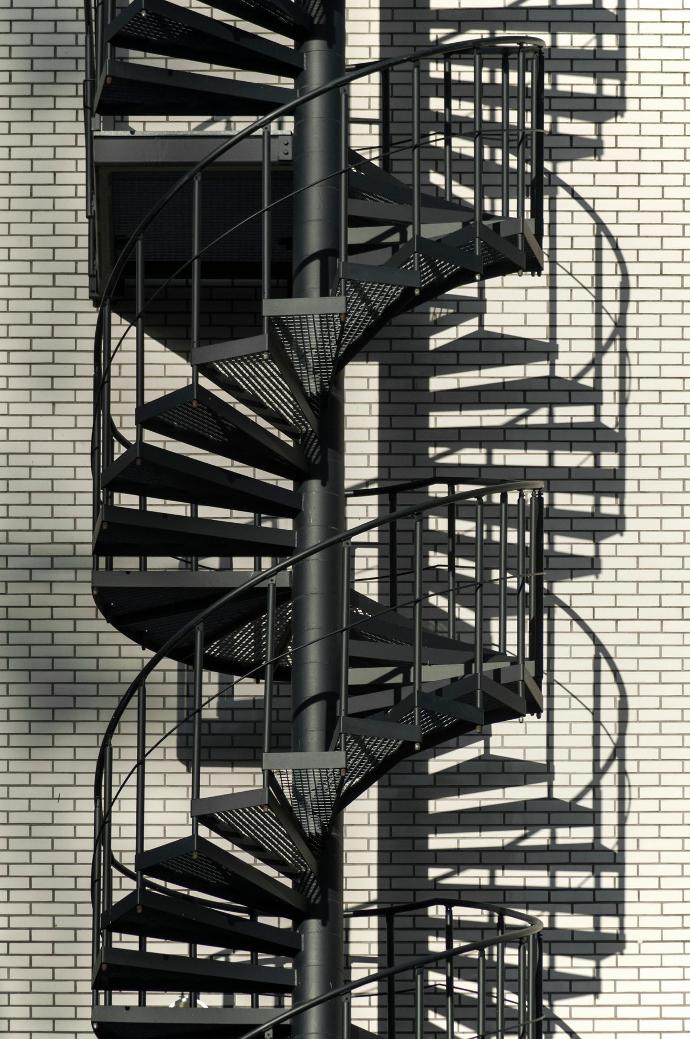 Choose OVOMS for your staircase needs – where style, quality, and value meet


choosing OVOMS means choosing quality, versatility, and the freedom to express your individual design style. With the convenience of online shopping on our website, you can customise and order your dream external staircase right from the comfort of your home.
We are proud to cover all corners of the UK, with our services reaching cities including London, Birmingham, Leeds, Sheffield, Bradford, Liverpool, Manchester, Bristol, Wakefield, Cardiff, Coventry, Nottingham, Leicester, Sunderland, Belfast, Newcastle, Brighton, Hull, Plymouth, Stoke-on-Trent, and Wolverhampton. And these are just a few of the cities we serve; our reach extends even further!
At OVOMS, we value the power of choice. That's why we offer our clients the flexibility to either avail of our expert installation services or to order the materials and arrange for the installation themselves.
With a starting price of just £5,999, our external staircases are an investment that will add immense value and aesthetic appeal to your property. But that's not all we offer; our range also includes Floating Staircases, Central Spine Staircases, Zigzag Staircases, and Closed Treads Staircases.