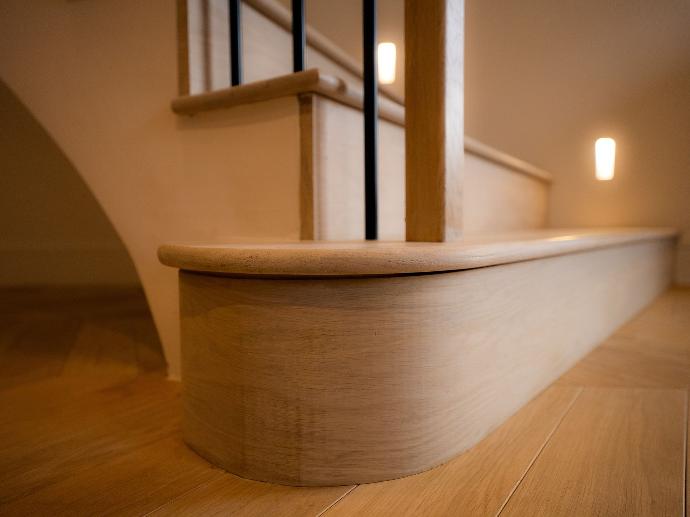 Welcome to Ovoms - The Pioneers of Bespoke Internal Staircases
Crafting an ideal internal staircase is about creating a harmony between style and functionality. At Ovoms, we excel in transforming simple staircases into integral parts of interior design, enhancing the charm and character of your property.
Explore Our Diverse Range of Internal Staircases


Our extensive range of internal staircases is designed to meet varying architectural tastes and interior design preferences: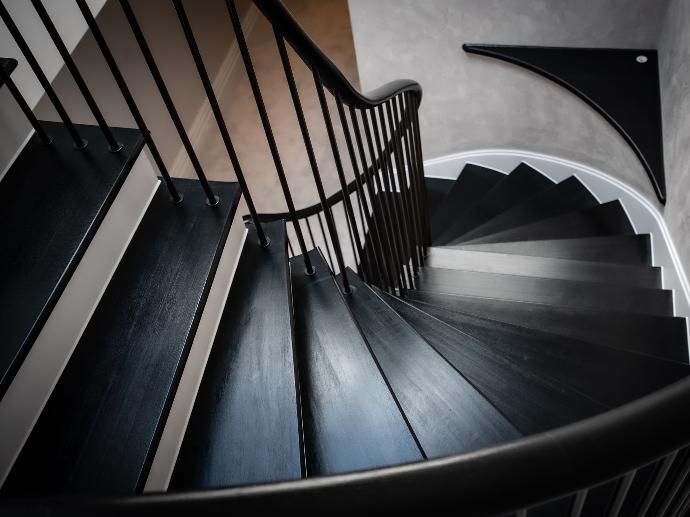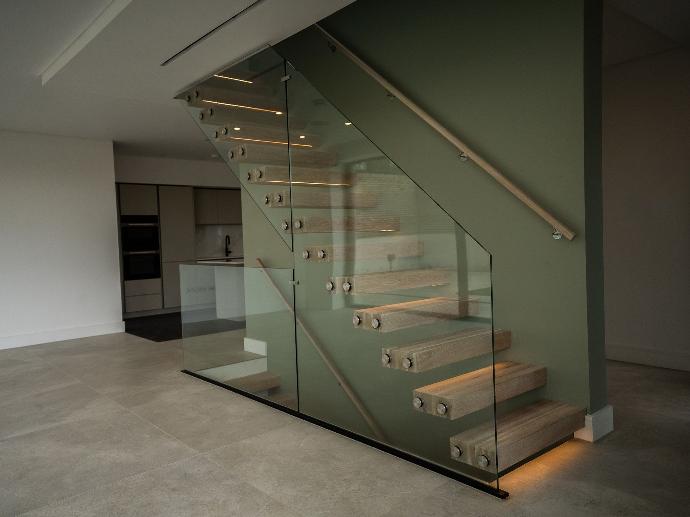 The Ovoms Advantage - Features of Our Internal Staircases


Superior Quality: We use high-quality materials such as metal, oak, and glass for our internal staircases. Our commitment to quality ensures your staircase's longevity and resilience.
Bespoke Design: Our experienced designers create completely custom designs for your internal staircases, aligning with your property's interior and your personal style.
Smooth Installation: We provide a hassle-free installation process, handling everything from delivery to assembly, causing minimal disruption to your space.
10-Year Warranty: Confidence in our craftsmanship allows us to offer a 10-year warranty on all our internal staircases, guaranteeing their durability and our commitment to you.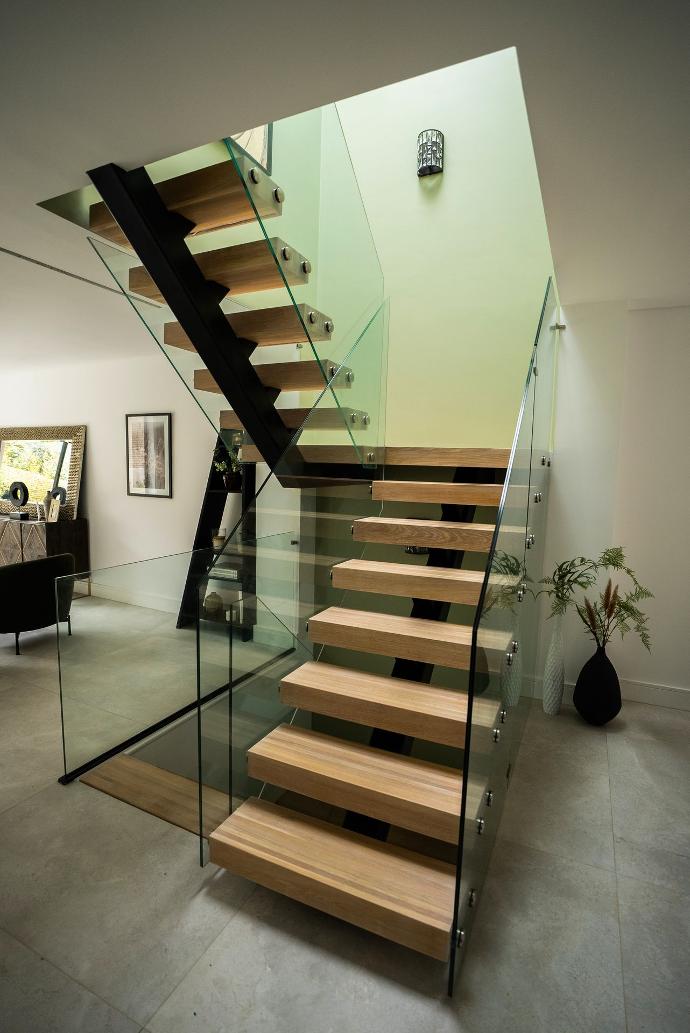 Your Journey with Us
Choosing Ovoms for your internal staircase means embarking on a journey of creativity, collaboration, and craftsmanship. Here's what you can expect:
Step 1 - Free Online Consultation: We kick-start our process with a no-obligation, free online consultation. During this session, we listen attentively to your needs, preferences, and vision for your internal staircase. Our expert team is eager to answer any questions you may have and offer professional advice to guide your decision-making process.
Step 2 - Site Survey: Once we've understood your vision and you're comfortable with our proposed estimate, we'll arrange a comprehensive site survey. This helps us gather the necessary specifics about your space. It's not just about measuring, but also about considering the architecture and aesthetics of your property to ensure the staircase fits harmoniously within its environment.
Step 3 - Custom Design: Armed with the insights from the consultation and site survey, our talented designers get to work. They draft a custom design for your internal staircase, ensuring it complements your property's style and meets your personal taste. We present you with detailed sketches or 3D models, making any necessary revisions until you're completely satisfied with the design.
Step 4 - Careful Fabrication: Your approved design then moves to our skilled craftsmen, who bring the blueprint to life with meticulous precision. Using only high-quality materials like metal, oak, or glass, they ensure that each detail aligns perfectly with the design and meets our rigorous quality standards.
Step 5 - Professional Installation: Once your staircase is ready, we'll set up a convenient time for the installation. Our expert team will handle the delivery and installation process with utmost care, causing minimal disruption to your day-to-day activities. They will ensure that the staircase fits perfectly and enhances the space as envisaged in the design.
Step 6 - Aftercare and Support: Our journey doesn't end after the installation. We stand by our products and offer a 10-year warranty on our staircases. We're always on hand to provide aftercare advice and support, making sure your staircase continues to be a stunning feature of your property for years to come.
Join the Ovoms family today and take the first step towards transforming your property with a bespoke internal staircase. Contact us now or start shopping online.
Transform Your Space Today
An internal staircase can be more than just a functional feature of your home or business; it can be a design centrepiece that reflects your style. Whether you're looking to make a bold architectural statement or add a touch of elegance, Ovoms is your perfect partner in creating the ideal internal staircase.
Begin your journey with us today. Click on "Contact Us" or start shopping online now to explore our diverse range of internal staircases. At Ovoms, we turn your staircase dreams into reality.