Floating Staircase

£ 5,999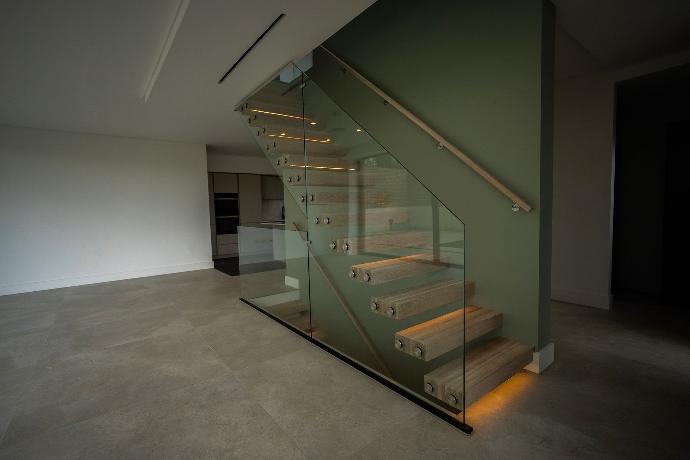 Welcome to Ovoms, where architectural artistry and practical craftsmanship come together to create stunning structures that transform the heart of your home. We are a leading UK staircase company, offering a comprehensive service from innovative design to precision site survey, masterful fabrication, and expert installation.
One of our most sought-after creations is the Floating Staircase - a marvel of modern design that seamlessly blends functionality with an artful aesthetic. Our floating staircases are more than a means to move between floors; they are the epitome of minimalist elegance and architectural sophistication.
Imagine a staircase that appears to hang in mid-air, its steps suspended as if by magic. The Floating Staircase defies gravity and redefines the spatial aesthetics of your home or office, offering an unobstructed view that enhances openness and invites light. Each step is a statement piece, adding a striking touch of style and luxury to any room.
With Ovoms' Floating Staircases, we invite you to step into the future. Experience the unique blend of craftsmanship and technology, functionality and artistry that sets us apart. Redefine your space with Ovoms - where quality craftsmanship meets cutting-edge design.
The Ovoms Difference
At Ovoms, we believe in reimagining the familiar, elevating the everyday to extraordinary levels. Our floating staircases are a testament to this philosophy. Crafted with precision and passion, these staircases are more than a route between floors; they are a statement of style and a testament to pioneering engineering.
Engineering Excellence
​
Our floating staircases are a product of superior engineering that blend robustness with refined design. Each step is individually anchored into the wall, giving the illusion of floating in the air. Despite their minimalist appearance, they are built to bear weight and stand the test of time. Constructed from high-quality materials like steel, wood, and glass, they create a delicate balance between durability and design.
Customisation at its Core
​
Every space is unique and at Ovoms, we appreciate that. Our team of expert designers work closely with you, understanding your vision and translating it into reality. Whether you prefer the warm touch of wood, the sleek appeal of metal or the modern elegance of glass, we offer a range of materials and finishes to match your interior decor. With a variety of railing styles and tread options to choose from, you can truly make your floating staircase your own.

Streamlined Process
From the moment you get in touch with us, to the time you set foot on your new floating staircase, we ensure a seamless experience. Our comprehensive service includes an initial design consultation, a meticulous site survey, precise fabrication in our state-of-the-art facilities, and final installation by our skilled team. We manage every step of the process, delivering exceptional results within your timeline and budget.

Health and Safety
At Ovoms, your safety is our priority. Our floating staircases not only meet but exceed the stringent UK safety standards. With carefully designed treads for increased grip, securely fastened railings and robust construction, you can trust in the safety of an Ovoms floating staircase.

Tailor Your Dream Staircase Online with Ovoms
Navigating the world of staircase design has never been easier with Ovoms' online shopping experience. From the comfort of your home or office, you can fully customise and order your ideal staircase in a few simple steps.
Begin by selecting a model that best complements your space. Choose from our bestselling Floating Staircase, the contemporary Central Spine Staircase, the chic Zigzag Staircase, or the traditional Closed Treads Staircase. After selecting your model, decide on the shape of your staircase. Opt for a classic straight design, or introduce dynamic movement with a 1-turn or 2-turn staircase.
And we haven't forgotten about installation. At Ovoms, we understand that every client has unique needs. That's why we give you the flexibility to choose. You can count on our experienced team to seamlessly install your staircase, ensuring a perfect fit. Alternatively, if you prefer to handle the installation, we're happy to deliver your customised staircase right to your doorstep.
Your perfect staircase is just a few clicks away. Dive into the design process today, and watch as we bring your vision to life with Ovoms' online custom staircase shopping experience.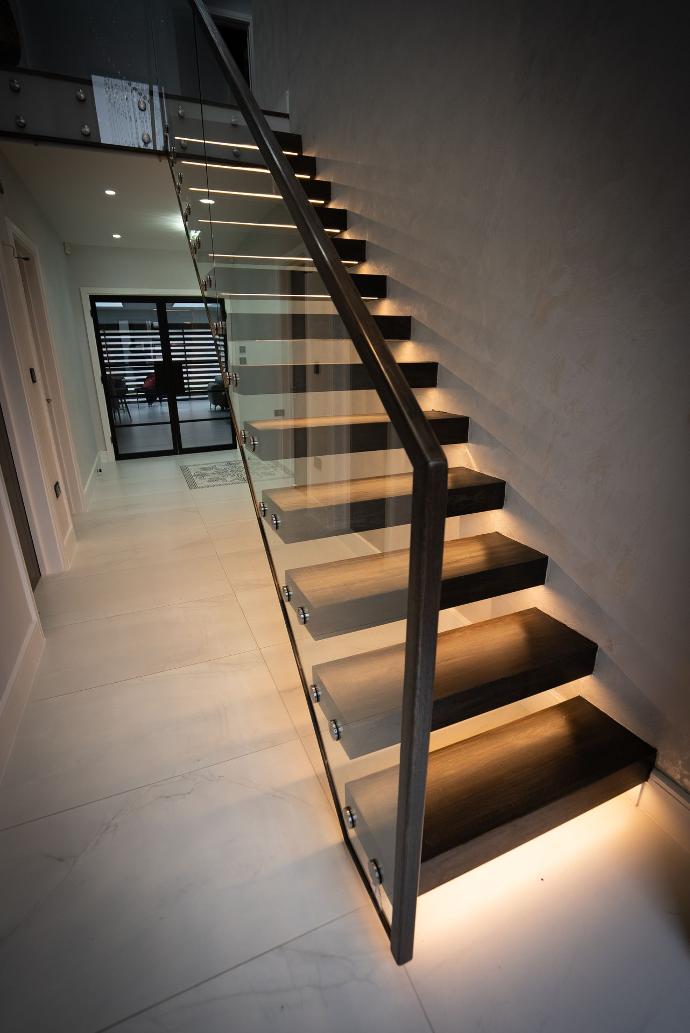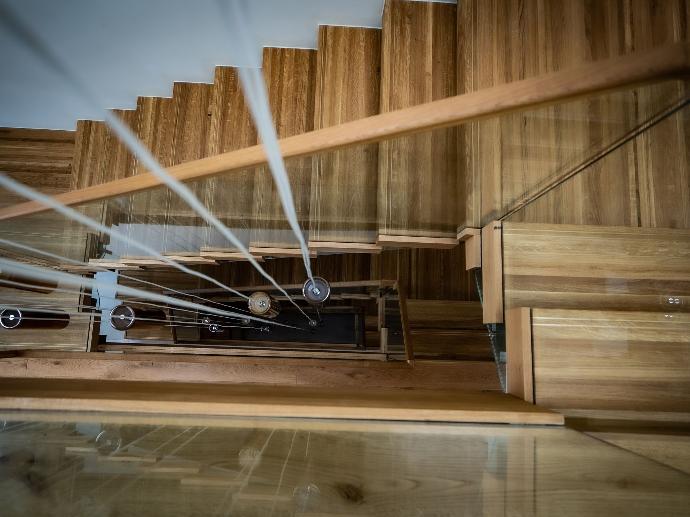 Discover Our Craftsmanship in Our
Portfolio
We invite you to explore the world of Ovoms by browsing our extensive portfolio. Each masterpiece showcased is a testament to our commitment to design excellence, quality, and customer satisfaction. From the minimalist elegance of our floating staircases to the striking lines of our zigzag designs, our portfolio offers an immersive glimpse into the transformative power of our staircases.
Our portfolio also serves as a visual guide to the range of high-quality materials we employ in our designs, from robust steel to warm woods and sleek glass. Through the images, you can appreciate the intricate detailing and expert craftsmanship that go into each staircase.
As you navigate through our portfolio, picture these staircases in your own spaces. Visualise how our designs could redefine your interiors, introducing a fresh dynamic and architectural beauty. Whether you are renovating your home or designing a new office space, our portfolio provides plenty of inspiration to spark your imagination. Explore our past projects and let them guide you towards your own Ovoms masterpiece.
Unveil the beauty of open space and light in your home or business with an Ovoms floating staircase - where design, craftsmanship, and innovation come together to create an unforgettable architectural feature.