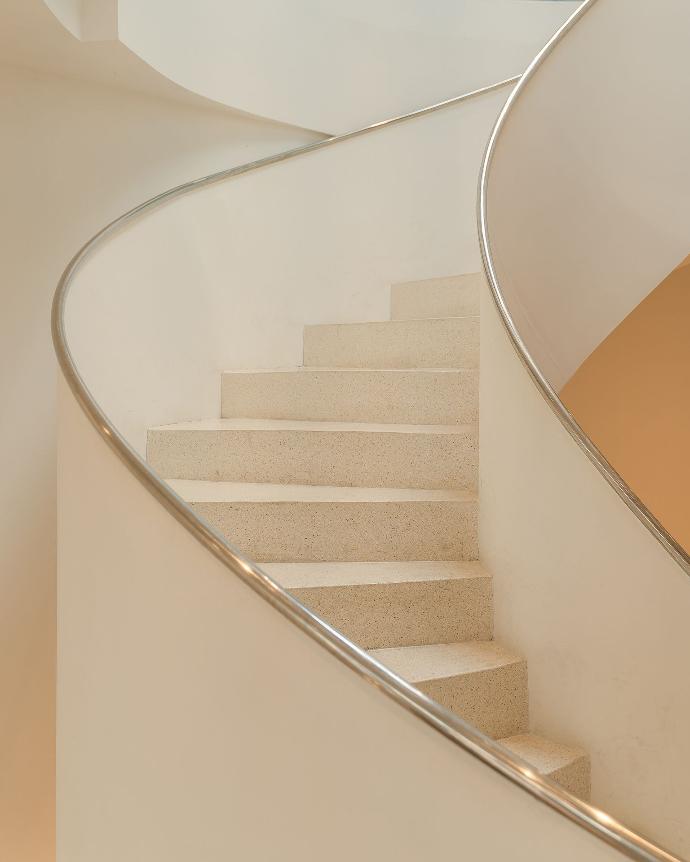 At Ovoms, we firmly believe that every home or office deserves a unique touch that truly captures its spirit. Enter our bespoke staircases: the epitome of personalised elegance and functionality, tailored meticulously to your taste and space.
Bespoke staircases are custom-designed and built to your specific requirements. From the choice of material to the shape and the design, every element is thoughtfully chosen to reflect your vision and complement your interiors. Whether you're seeking a minimalist design to enhance your modern living space or an ornate staircase to reflect the grandeur of a traditional setting, bespoke staircases deliver.
With our expertise spanning across site survey, design, fabrication, and installation, we transform your vision into reality with precision and craftsmanship that the UK has come to know and trust. We make the process seamless and rewarding, with a promise to create a one-of-a-kind staircase that perfectly encapsulates your style.
Explore the limitless possibilities of Ovoms' bespoke staircases and redefine your space with a staircase that's as unique as you are.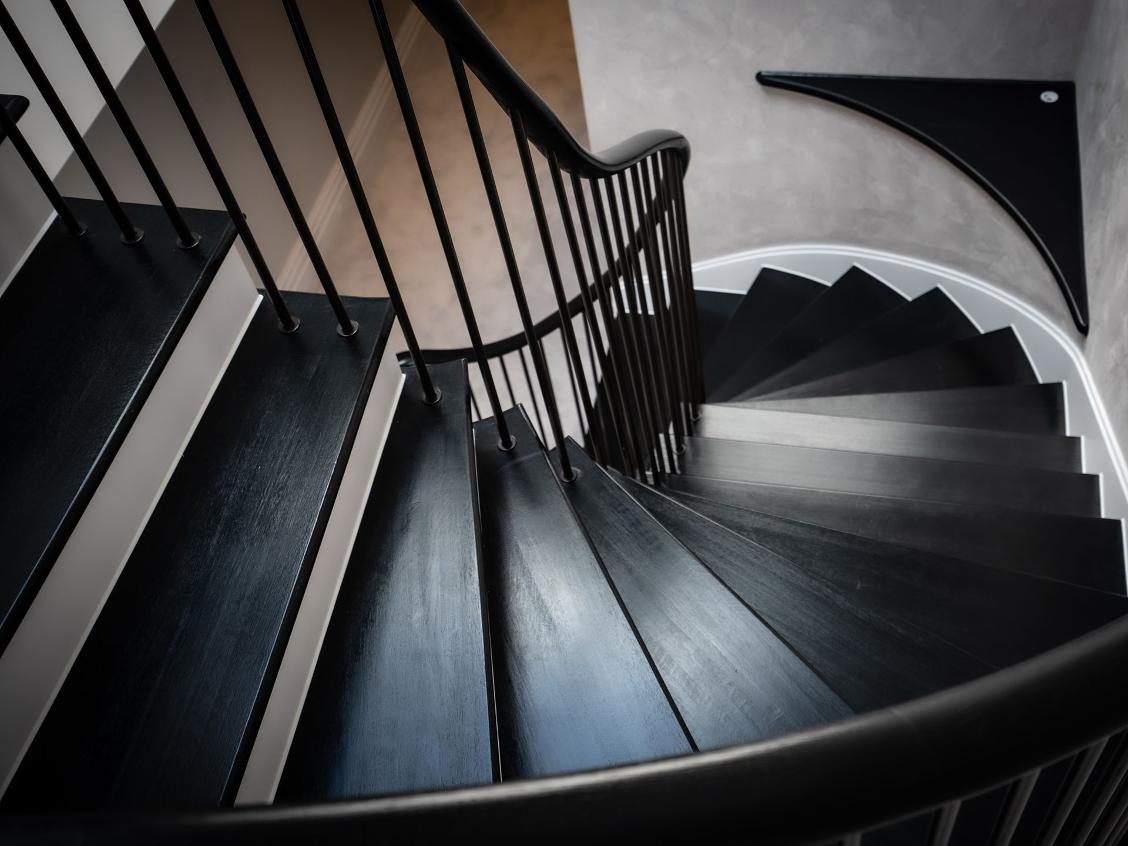 The Ovoms Difference - Personalised Luxury at Your Fingertips


When you choose Ovoms for your bespoke staircase, you're choosing an unparalleled experience in personalised luxury. Our bespoke staircases are meticulously designed and expertly crafted to fit seamlessly into your space and cater to your unique aesthetic preferences. With Ovoms, you receive a masterpiece that's tailor-made just for you.
Unleashing the Power of Personalisation


At Ovoms, we know that each client is unique, which is why our bespoke staircases are made to reflect your individual taste and lifestyle. Whether you desire a floating staircase to create an air of modern sophistication, a grand central spine staircase for a bold statement, or a zigzag staircase to add an artistic flair, your wish is our command.
Superior Materials for Superior Craftsmanship


Craftsmanship is only as good as the materials used. That's why we offer a diverse range of high-quality materials for you to choose from. Create the perfect look with our selection of solid oak, glass, stainless steel, or wrought iron. Whether you desire the warmth of wood, the sleekness of glass, or the industrial allure of metal, our team will work with you to craft a staircase that perfectly matches your interior design.
Precision and Expertise


With our in-depth site surveys, we ensure a flawless fit and smooth integration with your existing architecture. Our design process involves a meticulous assessment of your space and careful consideration of your requirements. Using state-of-the-art 3D technology, we provide you with visualisations of your design before fabrication begins.
Expert Installation
​
Our team of skilled craftsmen take pride in their precise installation, ensuring your bespoke staircase not only looks exquisite but functions seamlessly too. Every detail, from the strength of the structure to the perfection of the finish, is scrutinised to ensure your staircase is of the highest quality.
Redefine Your Space with Ovoms
​
At Ovoms, our bespoke staircases offer more than just a means to move between floors. They provide an opportunity to express your personality, enhance your interiors, and add value to your property. Begin your journey with Ovoms and transform your space with a staircase that truly reflects your style and needs.

Crafted with Precision, Delivered with Pride


While our bespoke staircases offer the ultimate personalisation, at Ovoms, we appreciate that different spaces require different designs. That's why we also specialise in other remarkable staircase styles including Floating Staircases, Central Spine Staircases, Zigzag Staircases, and Closed Treads Staircases. Each design reflects our dedication to craftsmanship, quality, and customer satisfaction.
Starting from only £5,999, our staircases are an investment in elegance, functionality, and enduring quality. Whether you choose a bespoke design or one of our other distinctive styles, your Ovoms staircase will become a focal point of beauty and style in your home or business.
We proudly serve customers across the UK, including but not limited to London, Birmingham, Manchester, Liverpool, Leeds, Sheffield, Bristol, Glasgow, Leicester, Edinburgh, Cardiff, Coventry, Nottingham, Kingston upon Hull, Bradford, Stoke-on-Trent, Wolverhampton, Southampton, Plymouth, Reading, and Derby. No matter where you are, we are committed to delivering excellence to your doorstep.
At Ovoms, we create more than just staircases - we craft seamless transitions that enhance spaces and elevate experiences. Trust us with your staircase project and join our family of satisfied customers across the UK.