Specialist luxury staircase designers in Berkshire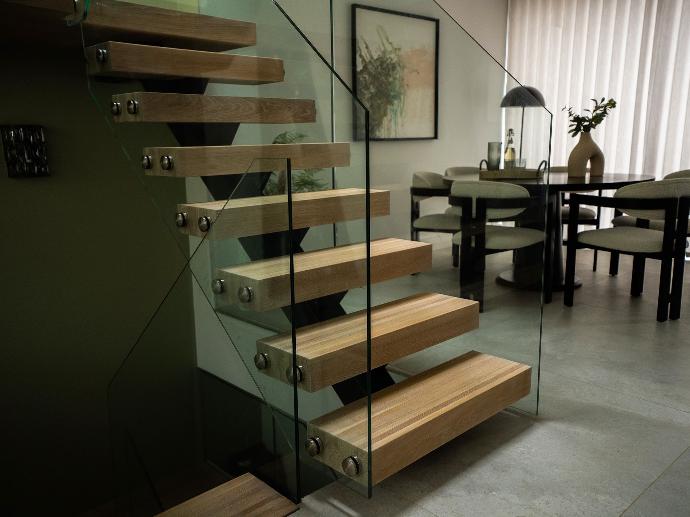 Here at Ovoms, we design, provide, and install magnificent custom-made and bespoke staircases in Reading, Windsor, or Slough. Our company is fervently dedicated to delivering an extraordinary and specialized staircase installation experience, where you can acquire remarkable staircases at highly competitive prices.
Our local staircase designers at Ovoms have years of experience in designing and supplying premium staircases and custom-made stairs to both residential and commercial clients. We take pride in offering a personalized experience, ensuring all staircases are meticulously tailored to your space, vision, and budget. By committing to delivering outstanding results, we always strive to provide the optimal solution for each project.
Whether you're renovating your house or apartment and need a new staircase that enhances the aesthetic of your property while maximizing space, or you're designing a new commercial property, our staircase manufacturers will assist you every step of the way. Your staircase will be a harmonious extension of your interior design.
Every project we undertake is unique, but we typically employ a series of models that can be customized in terms of color, material, finish, and other options. We're also capable of designing premium stairs from scratch. Our designers adhere to the guidelines set out by the Royal Institute of British Architects (RIBA) and follow the Architect's Registration Board's (ARB) code of conduct. We are meticulous with details and will always go the extra mile to ensure your complete satisfaction.
We're always delighted to meet with you on-site to discuss your options and ideas, entirely free of charge and with no obligation to proceed.
Contact our seasoned staircase creators now on 020 3667 3330.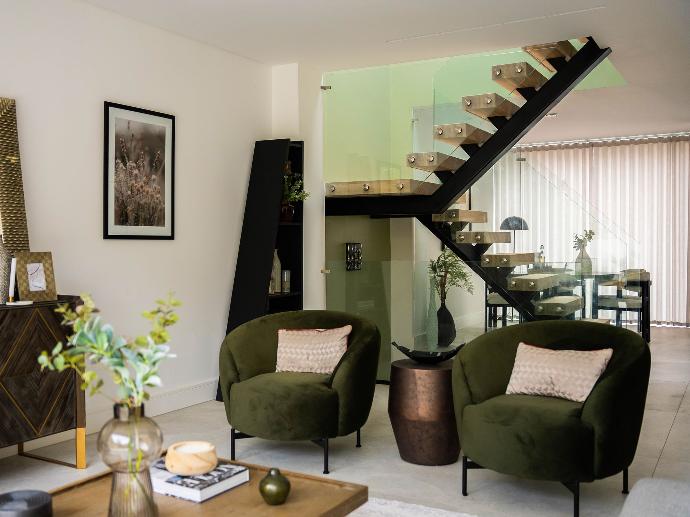 If you're contemplating installing new stairs in Ascot, Slough, Reading or Newbury, or if you're planning to refurbish your existing staircase, the project might seem daunting. Staircases are significantly important not just for their practical function (providing access to other floors), but they often become a centrepiece of your interior design.
Budget
Your budget will shape the kind of staircase you can select. We advise our clients to think about their budget from the very outset of the project, enabling us to guide them towards the most economically efficient staircase solution. Even with a tighter budget, it's still feasible to design functional and aesthetically pleasing stairs, though customization options might be somewhat restricted.

Design
There's an abundance of staircase designs to select from, including straight stairs, U-shaped stairs, L-shaped stairs, central spine staircases, zigzag stairs, and more. The architectural style of your property might influence the staircase design, but there will always be a range of options to consider.

Location
The placement of your stairs within your property is another critical factor. This is the first step in any floor plan design and it will define the circulation and function throughout the property. Take a look at our blog: Choosing The Best Position For A New Staircase.
Space
The design of your staircase plays a pivotal role in the overall look and feel of your property. In larger spaces, broad and expansive designs can add more decorative elements, while in smaller homes or commercial properties, staircases need to occupy less space to meet space-saving requirements. Spiral staircases, for example, are an excellent utilization of space.

RG1 bespoke stair design
We collaborate with our clients in Reading to assist them in designing their ideal staircase. Our experienced designers will invest time in comprehending your concepts and guide you through your options. To see examples of the work we've accomplished, please refer to our portfolio.
Our aim is to make the process pleasurable and devoid of complications. We encourage our clients to reach out to us early in their renovation project and to bring along various images they find appealing.
At Ovoms, we utilize cutting-edge 3D computer rendering, enabling us to show you a preview of how your staircase might appear.
Our staircase designs include (but are not limited to:
Spiral staircases
Straight staircases
Helical staircases
Cantilever staircases
L-shaped staircases
U-shaped staircases
Cantilever staircases
Internal staircases
External staircases
Residential staircases
Commercial staircases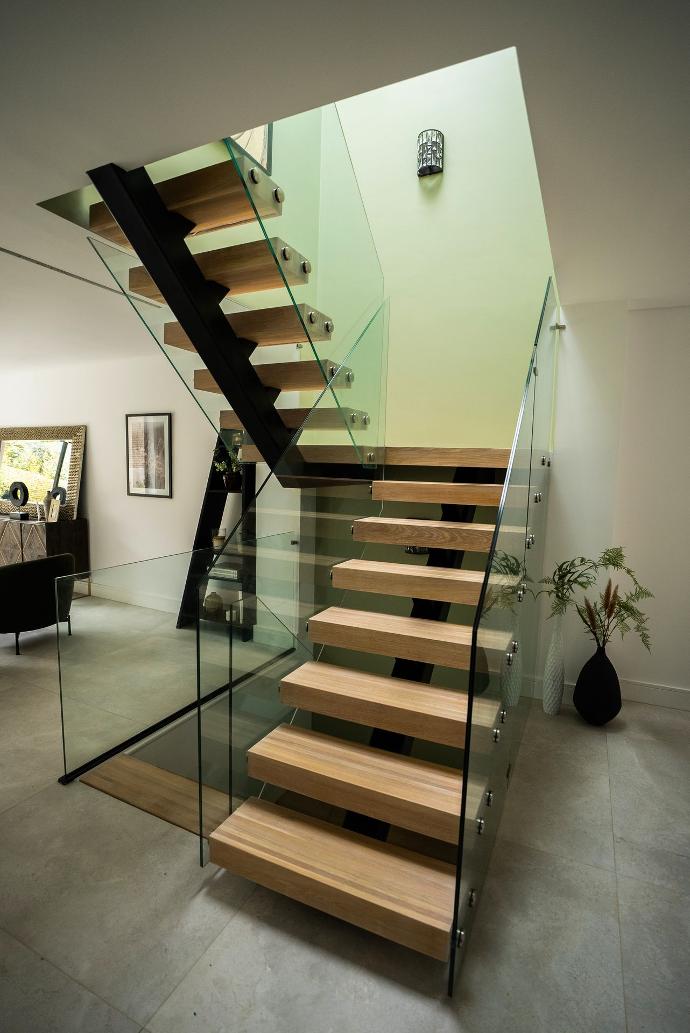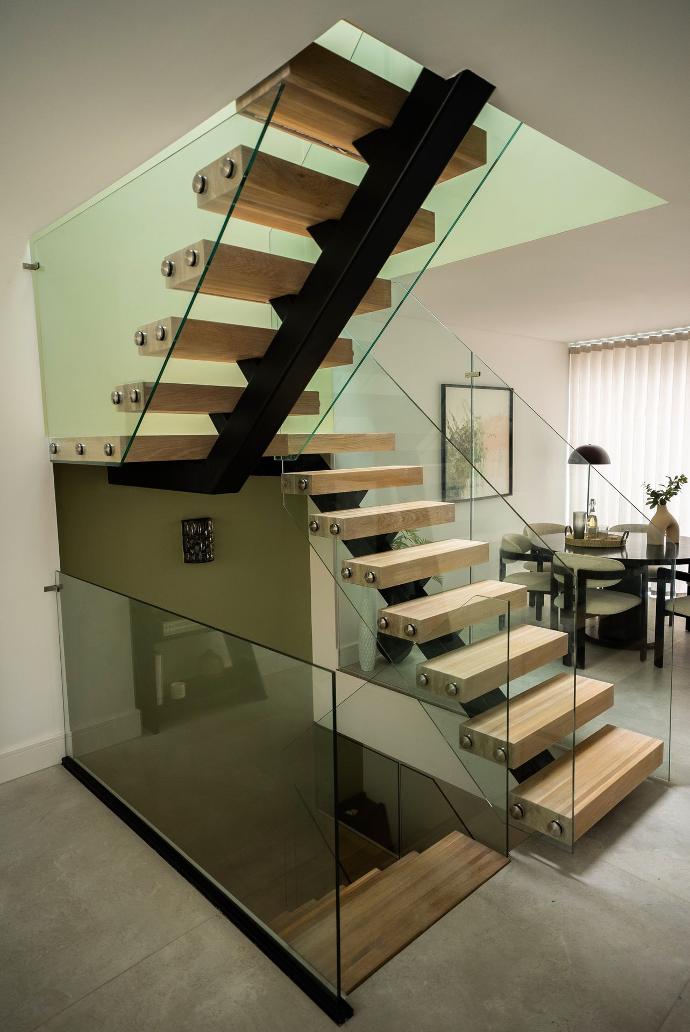 Glass staircases and glass balustrades in Windsor
Glass is often included in our staircase designs and staircase installations in Windsor. Glass offers a host of benefits and looks fantastic combined with metal, timber, and other materials. They offer a spacious and illuminating aesthetic and offer a slick and professional appeal. See our staircase gallery.


Staircase available for your home or business in:
Reading
Slough
Bracknell
Maidenhead
Newbury
Windsor
Wokingham
Thatcham
Woodley
Ascot
Sandhurst
Crowthorne
Twyford
Wraysbury
Datchet
Eton
Cookham
Hungerford
Sunningdale
Sunninghill
Lambourn
Pangbourne
Theale
Aldermaston
Kintbury
Burghfield Common
Mortimer