Stunning staircase design and construction In Oxfordshire, UK
​ ​

We specialize in staircases and offer our services in Oxford, Didcot, Carterton, and nearby areas of Oxfordshire. Our expertise lies not only in providing vertical access but also in enhancing the overall design of a space. As one of the prominent features, the staircase holds the power to transform both residential and commercial environments. Whether it's a residential building or a commercial space, we understand the significance of a well-designed staircase and strive to create exceptional staircases that leave a lasting impression.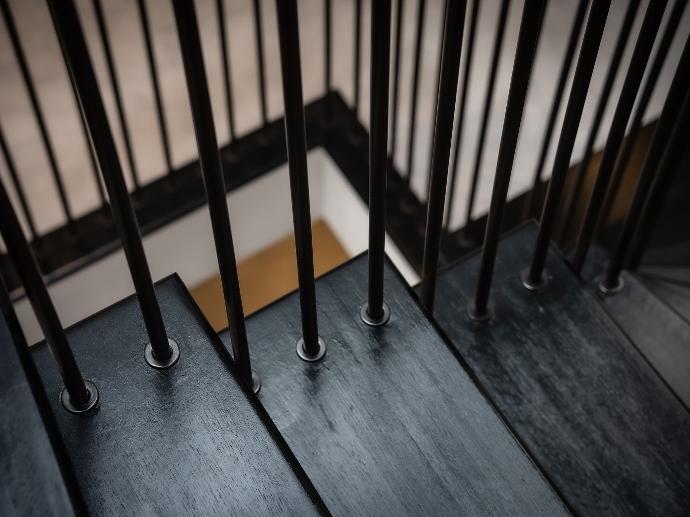 Expert in-house staircase designers in Oxfordshire
With our specialization in staircases, we proudly serve the Oxford, Burford, Faringdon, and neighbouring areas of Oxfordshire. Our focus extends beyond simply facilitating vertical access; we excel in elevating the overall design of a space. The staircase, often one of the initial elements to catch your eye, possesses the remarkable ability to completely transform residential and commercial environments. Irrespective of whether it's a residential building or a commercial establishment, we deeply comprehend the importance of a meticulously crafted staircase. Our unwavering commitment lies in crafting extraordinary staircases that make a lasting impact.
For more details, please call us on 020 3667 3330.
Designer staircases for made-to-measure stairs near Banbury
When it comes to re-designing your staircase in Banbury, Oxford, or Abingdon. This can be the perfect opportunity to allow more light into the room and awkward layouts can sometimes for completed by unlocking the position and configuration of the stairs. We can bring old and tired stairs back to life, install stairs into new-builds and re-design stairs so they make the best of the available space. Please see our blog on Elevate Your Space with Stunning Floating Staircases: A Modern Touch for UK Homes.
Our staircase designs include a whole range of options. We can work in any type of property and create staircases to any specification, including premium staircases made from scratch.
We design and construct staircases of all descriptions, including:
Residential staircases
Replacement staircases
Luxury staircases
Feature staircases
Retail staircases
Commercial staircases
Internal staircases
External staircases
Glass and oak staircases
Straight staircases
U-shaped staircases
L-shaped staircases
Central spine staircases
Cantilever staircases
Made to measure stairs
Designer stairs
Metal staircases
Timber staircases
Helical staircases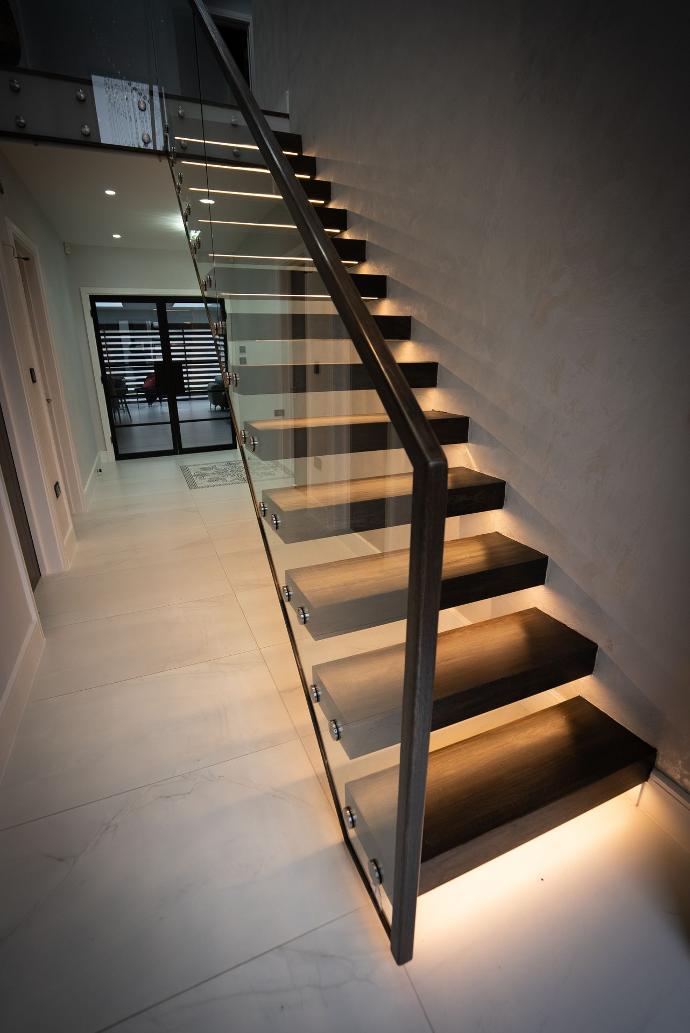 Staircases designed and installed in :-
Abingdon
Adderbury
Appleford
Ashbury
Bampton
Banbury
Benson
Bicester
Bloxham
Botley
Brightwell Baldwin
Burford
Carterton
Chadlington
Chalgrove
Charlbury
Checkendon
Chinnor
Chipping Norton
Cholsey
Didcot
Enstone
Eynsham
Faringdon
Fifield
Garsington
Goring
Harwell
Henley-on-Thames
Hook Norton
Horspath
Kiddington
Kidlington
Kingham
Kirtlington
Long Hanborough
Middle Barton
Milton
Oxford
Shrivenham
South Stoke
Stanton Harcourt
Steeple Aston
Steventon
Summertown
Sydenham
Thame
Wallingford
Wantage
Watlington
Weston-on-the-Green
Wheatley
Witney
Woodstock
Wroxton

Styles include:
Straight Staircases
Spiral Staircases
Helical Staircases
Metal Staircases
Glass Staircases
Oak Staircases
Zigzag Staircases
Bespoke Staircases
If you have any question, please contact us: