Luxury staircases – design and build – in Bedfordshire

At Ovoms, we specialize in the design and installation modern staircases in Bedfordshire, we cover all cities Luton, Bedford, Biggleswade, Leighton Buzzed and more . Whether it's a sweeping curved staircase for open-plan floor and hallways, or awe-inspiring metal staircase designs for hotels and bars, we can design and construct staircases for all types of premises. Our experience spans over several years in creating custom staircase designs, which serve as a visually stunning centrepiece for any residential or commercial property.
We collaborate with the highest quality materials, incorporating timber, metal, concrete, and glass to design, craft, and install staircases that radiate luxury, spaciousness, and exacting design. Our staircase designers and architects hold great pride in every project we undertake, no matter the size, treating it with utmost attention, care, and artisanship. Our services are professional, economical, and meticulous.
Expert in-house staircase designers in Bedfordshire
Our staircase designs encompass a variety of foundational styles, including straight and curved applications, which can be further personalized to realize your exclusive vision. This includes the selection of material and individual features that set your staircase apart. We oversee every staircase project from the conceptualization and planning stages through to construction, installation, and beyond.

You'll be enamored with our inventive and imaginative staircase designs. For a preliminary consultation with no commitment required, please don't hesitate to contact us now at 020 3667 3330.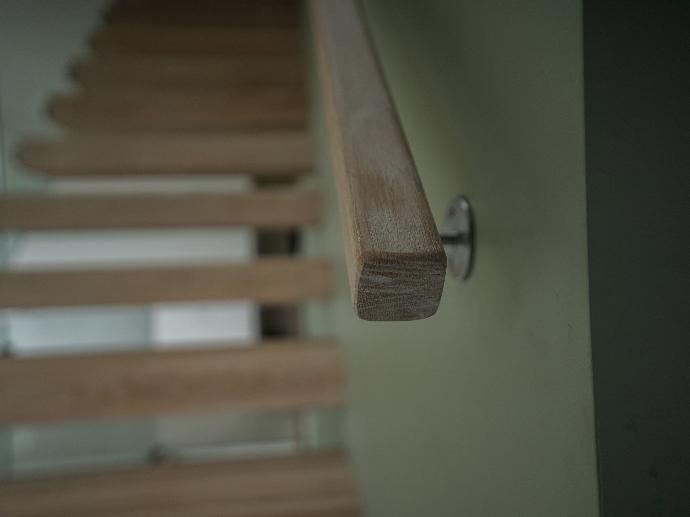 Experienced staircase architects near Luton
Whether you're undertaking a home refurbishment or constructing a new building, you'll find our staircase designers, who are conveniently located near Luton, Bedford, or Biggleswade, have fantastic suggestions on how to optimize your space.
As experts in staircase design, we can cater to all types of properties. We're open to your ideas and are equipped to provide advice and guidance. At Ovoms, we utilize sophisticated 3D rendering, allowing you to envision precisely what your staircase will look like, enabling us to make alterations before the manufacturing process begins.
In addition to customizing designs based on our primary models, we're capable of designing top-tier staircases from scratch. Our architects and designers can also provide broader design services, and we adhere to the ARB's professional code of conduct and the plan of work used by RIBA (Royal Institute for British Architects).
Please have a look at examples of our work to understand more about what we do.
Luton staircase manufacturers
Once your staircase in Luton, Bedfordshire has been designed and finalised, we can book an installation date. Our staircase construction team is clean and tidy and will always clear up around you. We also work alongside other trades and can work to different agreed timelines.
We encourage you to start planning your staircase early in the renovation or build process to ensure that you have enough time to get the stairs that you want.
Cities & towns we cover in Bedfordshire:
Bedford
Luton
Dunstable
Leighton Buzzard
Biggleswade
Flitwick
Houghton Regis
Kempston
Sandy
Ampthill
Stotfold
Shefford
Barton-le-Clay
Arlesey
Cranfield
Potton
Toddington
Caddington
Marston Moretaine
Wootton
Maulden
Eaton Bray
Silsoe
Henlow
Clifton
Clophill
Harlington
Westoning
Meppershall
Shillington